Warm Ups
Ladder Drills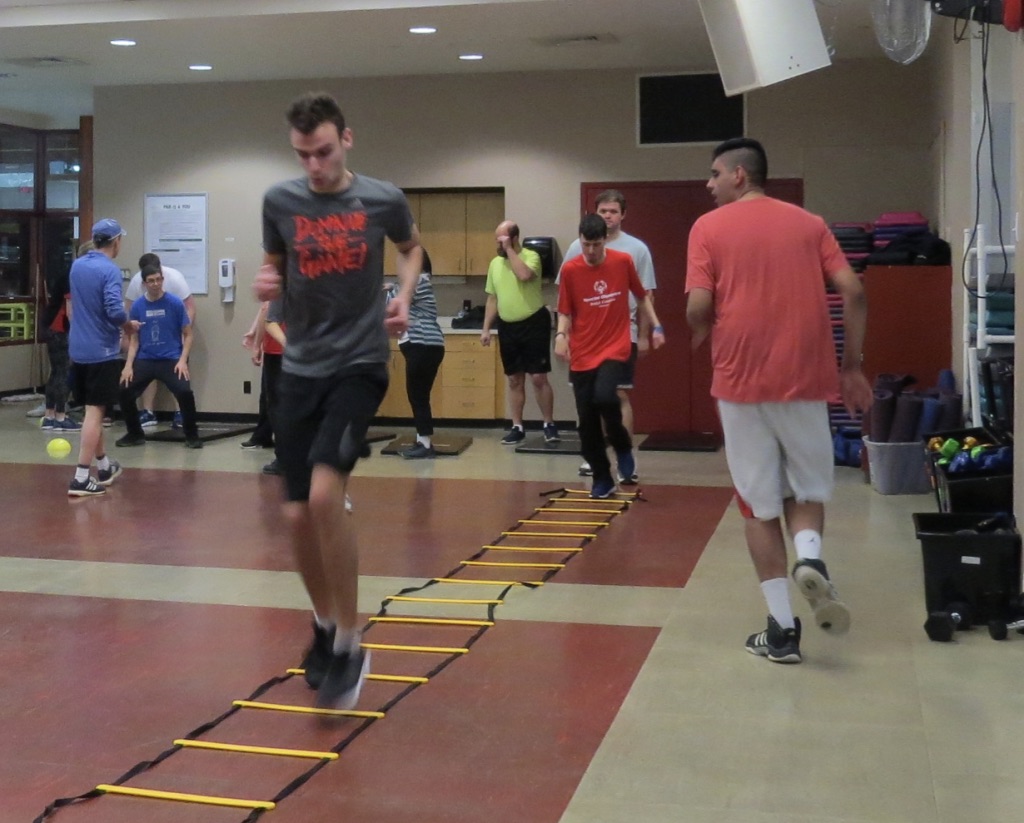 Lunges
Planks
Dumbell squats
V-sits
Wall sits
Club Fit
Season: October to March
When: Mondays 4:45-5:45
Where: ARC Mezzanine
Head Coach: Tom Norton
Club Fit is intended for participants ages 14 and up, Club Fit provides athletes an opportunity to improve overall health and fitness that supplements their participation in traditional sport programs.
​
Head Coach Tom(left), with the rest of the Club Fit coaching team!
​
​
​
IMPORTANT UPDATES:
​
Contact Desirée Morhart to register as an athlete!
​
​
Contact Kim Andrews to register as a volunteer!